In 2010 Carole King and James Taylor, two of the most celebrated singer-songwriters to ever hit the music scene, held their long awaited Live at the Troubadour reunion.  It came as no surprise to anyone that Kirsti Manna and Jonathan Birchfield were so inspired by that concert that it compelled them to create a show based on this timeless music. "There's no one else I would want to perform this catalog with," says Birchfield. Manna laughs and says, "I always told him we should work on this music together.  These songs are a perfect fit for us and it feels so natural.  I love it!" 

Kirsti and Jonathan have years of touring, performing and writing between them. They have have shared the stage with such artists as Brooks and Dunn, Ray Charles, Jimmy Buffett, Tim McGraw and Faith Hill and have appeared on the Grand Ole Opry. And now they are sharing the stage not only with each other but with the songs of their musical mentors. 
 
"'You've Got a Friend' isn't just a song title to us," says Kirsti. "It's our opportunity to pay homage to the music, the lyrics and the melodies, that moved us to become songwriters and performers."
 
Friends and music, the best combination.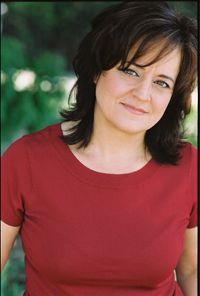 Kirsti Manna's is a Nashville-based songwriter, publisher and producer whose 6-week Billboard #1 smash hit, "Austin" introduced Blake Shelton to country radio. She's also the co-writer/co-publisher for Big & Rich's rock-in hit, "Loud,, which is the theme song for CMT's 'Gone Country'. The song has been used in everything from video games to Nike NFL ads. Artists such as Gretchen Wilson, Colt Prather , Cowboy Crush and many others have recorded Kirsti's songs. They have been heard around the world in such places as ESPN, "The Tonight Show," "The David Letterman Show," "Friday Night Lights," and "Dance Wars."  
Kirsti is also an actress with numerous credits that include creating and starring in her own national children's TV show, "Kirsti's Manor," which was viewed by 34 million homes.  
Rarely does one find this kind of true renaissance artist; someone whose talent transcends a single genre or medium. As a multifaceted entertainer, motivational speaker and performer, Kirsti connects with her audiences through her infectious energy and enthusiasm, quick wit and spontaneity.  Life's universal emotions and realities are vividly depicted in her message and delivered with her powerful songs. She never fails to move, inspire and create an uplifting experience. 
Kirsti is the founder of 
"Songwriter Girl LLC"
 and 
"Songwriter Girl Camps,"
 (
www.songwritergirl.com
) the global company whose mission is to bring together girls of all ages for focus on songwriting, confidence building and empowerment.  Her Nashville-based Songwriter Girl Camps have attracted songwriters, artists and industry pros to gain knowledge and experience.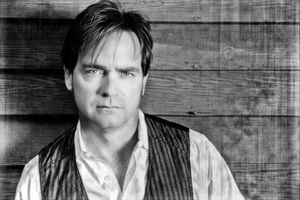 He's back roads, he's a gentleman born to the wrong generation, he's an All American  traveling troubadour and songwriter.
Meet Jonathan Birchfield.  JB, as his friends call him, is a North Carolina native, guitarist, professional entertainer and songwriter.  Born and raised in the very place that lives between, not quite mountain and not yet sand, the foothills of North Carolina, JB has had music that running through his veins since he can remember. 
For more than 25 years, JB has toured throughout the Southeast as a solo performer and also fronting his band.  After meeting Jimmy Buffet through a mutual friend, JB became a featured performer at Jimmy Buffet's "Meeting of the Minds" Parrot Head Conventions, playing with Jimmy Buffet.  He has shared the stage with Brooks and Dunn, Edwin McCain, Mac McAnally and Allison Krauss, to name a few.  JB was sponsored by Morgan RV on his "Summer Backroads RV" tour in the summer of 2012 which is currently in development for an internet webisode. 
His catalog with his own publishing company, Country Heights Music, has had many song placements, on the Golf Channel, ABC Sports and on NASCAR related TV shows. 
As an avid outdoor enthusiast, JB has climbed Mount Rainier, hiked over half of the Appalachian Trail and logged thousands of miles as a cyclist.  He is a writer/publisher member of ASCAP.